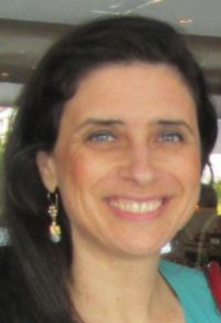 Rute Diniz, People Manager Portugal, Ericsson
What does International Women's Day mean to you?
International Women's Day means a reflection day. It is a day when I reflect upon all the progress done and on what remains to be accomplished regarding gender equality. It is also a day when I remind myself of all the brave women that had the courage and perseverance, despite difficult circumstances, to make history in women rights' progress both in cultural, social, economic and political angles. Therefore, it is normally an inspiring day which drives my purpose and actions along the year when it comes to gender equality matters.
How do you in your everyday work as leader, promote the equality between men and women and make sure you lead by example?
Ericsson has the commitment to reach 30% of women at all levels in the company which is an extremely relevant target in Information and Communication Technology (ICT) industry. We ensure that processes such as Talent Acquisition, Individual Performance Management, Career Development and Succession Planning between others have a balanced gender distribution. As well, at Ericsson Portugal there is a very high commitment towards equality expressed by the promotion of initiatives and participation on International Day of Girls in ICT/Science, Engineers for One Day Program, as well as many others from Portuguese Association for Diversity and Inclusion, being awarded a Diversity Seal from this Association. On a personal note, I ensure that on my everyday job, within meetings and interactions, I secure equal opportunities of participation and collaboration and also I promote an atmosphere of full respect as a base ground for equality.