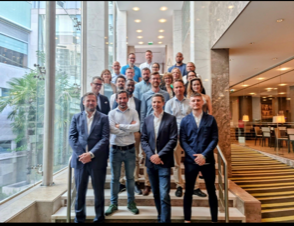 On Thursday, the CLS and the MBA group had the pleasure to listen to Country Sustainability Manager Ana Barbosa from IKEA Portugal regarding how they locally operate in the areas of business, sustainability and equality, diversity & inclusion. Moreover, Ericsson Country Manager Juan Olivera Urquijo and Nuno Roso, Head of Digital Services, gave a presentation on the business of Ericsson in Portugal, their best practices, international agenda, and current challenges.
The MBA Executives did not rest and had a number of other lectures, company visits and insightful moments throughout their visit. A true week of connections, hands-on agenda and possiblity to share learnings and best practices between the Swedish and Portuguese business communities.
CLS extends our warmest gratitude to everyone who made this week a success and is already looking forward to next year's visit!