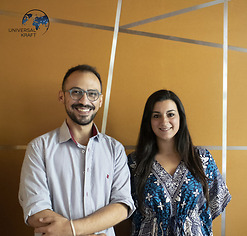 With the support of Universal Kraft we are creating one of our films to shrae the innovative work they and other members are creating in the area of renewable energies, at this stage with emphasis on solar energy and the creation of large solar plants in sunny Portugal.
Sustainability, transparency and a reduced ecological footprint, are well established key words when speaking about Swedish values and even printed in the Swedish Foreign Policy.
Portugal on the other hand, is being recognized showing a long and profound history of excellent craftmanship, natural resources and has recently climbed to amongst the top of the list of countries with eco-friendly policies.
Will you do as Universal Kraft, Volvo, Astra Zeneca and other leading companies, join us in the journey to inspire and increase the Swedish-Portuguese collaboration in creating a more sustainable future?