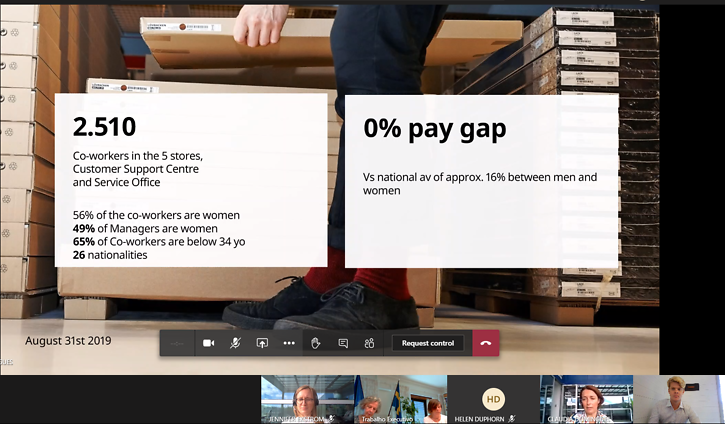 IKEA wants to create a better life for the many. A beautiful home should be within reach for all, including those who do not have a lot of money to spend. At the same time, they want to be a part of the solution to climate change and aim to become climate positive by 2030. To combine these two visions, IKEA organizes their operations according to three strategic focuses that secure the well-being of the business, people and the planet:
Affordability centers around about being able to offer beautiful things at an affordable price. In Portugal, where the median family has about €50 to spare after expenses are paid, securing price and quality becomes essential. To assist families, IKEA showrooms in Portugal showcase bedrooms from €300 and living rooms for €500. With the current low-interest rates, IKEA is also able to provide no-interest loans to customers to finance their dream home.

Accessibility means making IKEA products available throughout the country, On the mainland, there are 5 stores and a total of 12 collection points for customers to pick up online orders. IKEA has in June opened a new collection point at Madeira and will shortly open one in the Azores, offering fixed rates for shipment.
Sustainability is key to secure the future of the IKEA business. IKEA has the objective to become climate positive and regenerate resources while growing the IKEA business model. In Portugal, IKEA has already taken steps towards this goal. Partly by setting an objective that all their wood materials used will be recycled or from sustainability certified forests, and also by building a wind park in Portugal that generates enough electricity to supply 25 stores or 40 000 households. This makes IKEA Portugal energy independent.