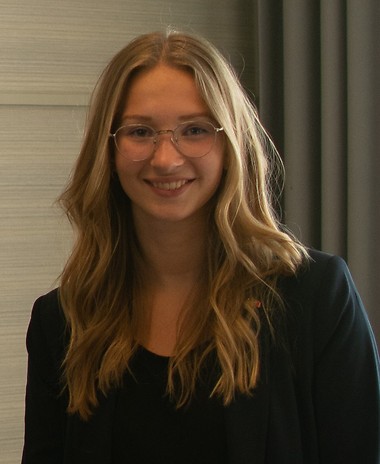 I am grateful for the opportunity to have worked for CLS, having been able to meet various members, contacts, stakeholders and more during these last 18 months. My time at CLS has been very rewarding and fun. While handing over to Niklas, who I am sure will be a great resource for the chamber, I am confident Niklas and CLS will be able to do great things ahead, so I advice anyone to not miss what will be happening in the future.
From my heart, Obrigada! Tack!
-Elin Forzelius, Secretary General CLS 2018-2019
Elin has during her time as Secretary General shown excellent skills to establish, maintain and strengthen professional relationships, promoting Sweden and CLS members. She has a natural sense of capability to understand the need for clients and stakeholders, being able to easily create and execute activities such as events and deliver market checks as well as respond to members at the same time being meticulous and make sure all communication and delivery are well prepared.
Elin has shown us a deep commitment to her work and has engaged herself with both the Swedish and Portuguese professionals and has gained a high appreciation among the CLS community, the Embassy and other stakeholders.
From the Board of Directors of CLS, we would like to wish her the best of luck in her future professional advancement and we also hope we get the chance to meet again - Até a próxima!
/The Board of Directors of CLS